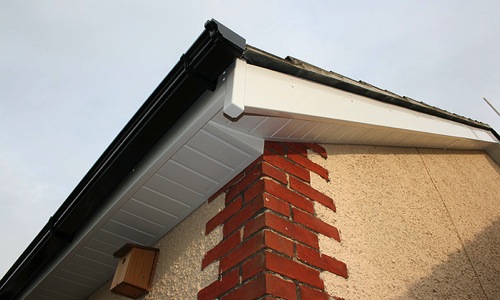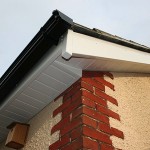 For excellent quality fascias and soffits in Cheshire, choose a highly regarded company that offers the products you need at competitive prices. We provide excellent quality roofing supplies to all our clients. From DIY enthusiasts to professional roofers, we have what you need, when you need it. Fascias and soffits play an integral role in your roofing system. Soffits are the boards that are placed on the underside of your home's overhanging eaves. Whereas a fascia board is one that is fitted over the end of your home's or trusses. They act as a barrier between your roofline and the elements. While they act in different roles, both are equally important.
Ensuring that your home is protected from the elements is essential. In Cheshire, fascias and soffits allow for ventilation in your roof and ensure support for your home's guttering. Without fascias and soffits, it is likely that your roof can develop leaks. It makes sense to choose top quality materials to ensure the success of your roofing project. We offer excellent quality fascias and soffits. We offer a range developed by Plaslyne. These are excellent quality UPVC products. Each is quality tested and approved. With UPVC, you won't have to worry about the durability of your fascias and soffits. Originally, these were constructed from timber. And while this adds aesthetic appeal to any building, they are not durable. Every few years they would need to be replaced. They are susceptible to rot and decay, minimising their effectiveness.
UPVC fascias and soffits in Cheshire give a new meaning to protection. UPVC is durable,  will not rot or decay and are easy to maintain. In fact, they never need to be painted, and once installed, you can expect them to look good, and work hard, year after year. For more details about our available fascias and soffits, contact Capital Roofing today. Generally available in white, they add an aesthetic appeal to your house that is hard to beat. Not only do we offer excellent quality fascias and soffits at great prices, we also offer a delivery service to your door. We deliver 6 days a week, including Saturdays.