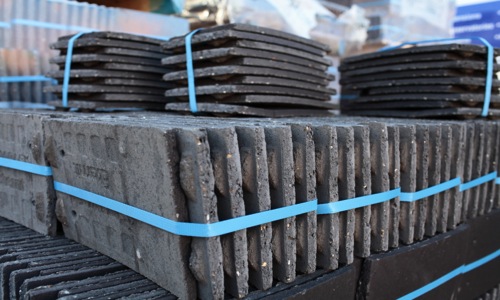 Roof slates in Ashbourne is one of the most popular roofing solutions. Slates are among the longest-lasting types of roofing. Many roofing slates have a lifespan of over 100 years. The roof slates in the North West blend in well with the natural environment. Using conventional roof slates gives your home an authentic northern appearance. They also offer excellent insulation against extreme weather conditions. Yet, it can be challenging to identify and transport your roofing slates on a busy schedule. It pays to outsource the selection and delivery of your building materials whenever possible. This option reduces delays, storage costs and losses due to over or underestimation of your needs.
We are among the leading suppliers of roofing slates in the North West. In Ashbourne, our roof slates are delivered to your doorstep. We work with personal builders, DIY enthusiasts and trade professionals. Our delivery of roof slates to your construction site simplifies your logistics. Roofers, contractors and project managers enjoy the time and cost savings that come with our services. We stock slates from the leading manufacturers in the country; these include Yates & Co, Sandtoft and Marley Eternit. We give you easy access to the best slates the industry has to offer. Also, our prices are very competitive and our customer care is second to none.
We're a family run business that has been supplying roof slates in Ashbourne for over ten years. We specialise in the supply and delivery of a wide variety of building materials. Our leading products include roof tiles, breather membranes, roof insulations, lead sheeting, skylights and timber products. We come highly recommended by several happy customers. Our relationships with leading manufacturers enable us to leverage economies of scale to secure better prices than the competition. As a result, we can offer some of the most competitive rates for quality building products in the region. If you are in the market for high-quality roof slates, contact Capital Roofing now. You can avoid delays and benefit from our fast delivery services six days a week.