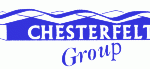 For premium quality felt roofing in Uttoxeter, get in touch with the specialists. We are proud to be the leading roofing supplies and materials company in Cheshire and Staffordshire. We are equally glad to interact with both DIY enthusiasts and professional roofers. You will find everything you need for your roofing project at our one-stop shop. Our team has the experience, knowledge and dedication to help you find the perfect option to suit your unique requirements. Whatever the size and nature of your project, we have the solution to fit it. All our services are marked by efficiency, affordable rates and reliability.
As the case elsewhere, in Uttoxeter, felt roofing is the perfect option for flat roofs. It is a popular choice for garages, extensions, garden sheds and more. Two or three layers of felt sheet are laid on to form a dense and waterproof barrier. This can be coated with impenetrable substances such as bitumen to prevent any moisture from seeping through. These roofs are highly durable, easy to repair and suited to any size of building. Though they are traditionally laid on flat roofs, felt roofing materials can be used equally well on curved or pitched roofs. Among the many advantages of this roofing, our customers have found that it is a low cost, high performance material. It is one of the cheapest, yet most durable roofing options available today. It is easy to install and repair.
Though easy to install, it is important that felt roofing in Uttoexeter is laid preferably by trained and experienced professionals. This is to ensure that the work quality is consistently good and long lasting. Felt roofs can be installed via the torch-on or adhesive methods. Each has its pros and cons. Contact Capital Roofing for more information on how we can assist you.  Our team can run you through the details. Hence, felt roofing generally lasts for at least ten years, and can be replaced easily if and when you want. This material is easy to transport, as it is pliable and easy to work with. Being weatherproof, you can be sure that it forms a protective covering.