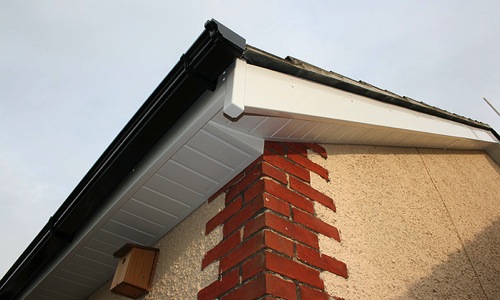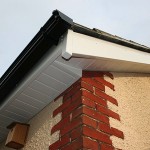 Consider investing in quality fascias and soffits in Wilmslow if you are concerned about your home's guttering system. They are one of the best ways to ensure that water, from melted snow or heavy rains, does not stay on the roof and leak through the walls. In most cases, it is often water collected on the roofs, or improperly installed gutters that lead to rising damp in the house, or leaky roofs. If you are thinking about installing facias and soffits on the house, you will find the best roofing materials at Capital Roofing Centre.
Whether you are a professional roofer or a simple DIY enthusiast, you will find that we won't hesitate to help a customer and provide them with the information that they require at the time of the order. In Wilmslow, the fascias and soffits in our stock come in a variety of materials, colours and types. Make sure to specify which brand or colour you are looking for when you are placing your order. We will prepare your order for collection or delivery. Since we have different warehouses at strategic locations in the UK, we can deliver to your doorstep six days a week. In addition to that, you will find everything you need for your roofing projects, including but not limited to roofing insulation, guttering, accessories, and skylights. If you have a question or need advice, don't hesitate to get in touch with us, we will be happy to assist you and make sure you are purchasing the right product. We work with many key manufacturers and will not hesitate to pass down any savings that we enjoy!
For practical and top-quality fascias and soffits in Wilmslow, contact Capital Roofing Centre today. While they may not be the most attractive feature of the house, they can certainly enhance its exterior décor and give you peace of mind knowing that they will play a crucial role in protecting your house from water damage. Dealing with Capital Roofing has never been easier!