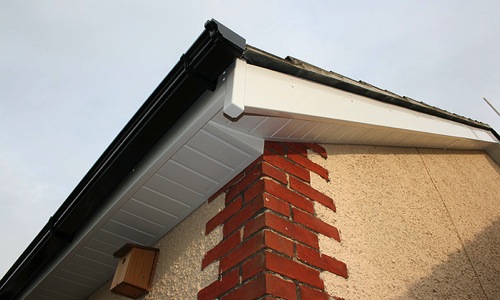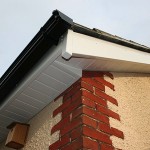 Fascias and soffits in Stafford roofing systems serve a very important role. These features help to aerate and ventilate the roofing structure. This allows for the roof to get enough air to avoid the condensation process. If a roof is not properly ventilated, moisture can build up. When this moisture builds, it does more than just make the roof area wet. It can be a breeding ground for harmful mould and overall decay. A decaying roof is a compromised roof and that is why it is so important to have a roofing company that can combat this problem by providing you with the supplies that you need to fix the issues. At Capital Roofing, we are specialists in this roofing area and can help you with addressing your concerns by getting you the items you need to get your roof working again.
If you are a do-it-yourselfer who is looking for your next home project or if you own a roofing company in Stafford, fascias and soffits are something that you should have on hand to help your customers. After all, letting this issue go can cost you major financial burdens in repair bills and costs and your customers will want the best. At Capital Roofing, we are aware of the importance of quality materials and can provide you with everything you need. We will provide your roofing tiles and your fascias and soffits and deliver them right to your front step. Moreover, we offer delivers six days a week giving you options to get your supplies when you need.
Fascias and soffits in Stafford are best when provided by a quality company that can back their products. At Capital Roofing, we are that company. Contact Capital Roofing today for advice on fascias and soffits. We can provide you guidance on your project and also back our products with ten years of experience in the business. If you have a home roofing project that you want to accomplish, our team is ready to help. Speak to us today and you can get the information you need to begin your next home project tomorrow.