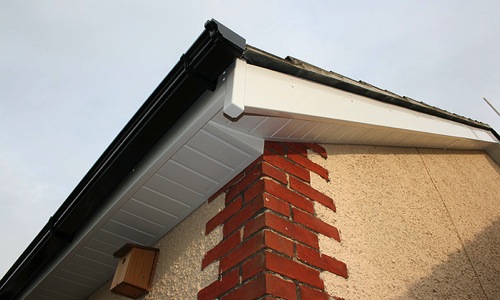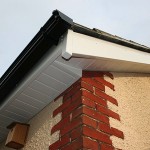 Fascias and soffits in Knutsford are simple roof fixtures that play important roles in maintaining the integrity of a roof. A fascia is a long straight board that is mounted where the roof meets the outer walls. It is installed at the lower ends of the roof trusses. Its main functions are to support the bottom row of roof tiles and provide support for all the guttering. A lot of strength and durability is essential to serve these functions. Soffits are found under the fascia board. The main function of soffit boards is to seal the lower face of a roof. Traditionally wood and aluminium were used to make fascia and soffit. Currently uPVC and vinyl are popular choices due to their low cost, low maintenance, and durability.
On buildings in Knutsford, fascias and soffits can take on a lot of stress. However, the integrity of the boards is compromised by several factors. Therefore it's important to keep an eye on the boards and assess for damages. Wood boards are prone to water damage especially where there are leaking or blocked gutters. However, waterproof options like PVC are an easy to maintain solution. Moreover, pests can cause structural damage and start a cascade of problems. Damaged soffit boards allow water to seep in and also insects and birds to make a home inside your roof. The ventilation of the house may also be compromised as draft and moisture freely make it into your roof. We conduct comprehensive fascia and soffit repairs coupled with thorough maintenance work.
Good fascias and soffits in Knutsford accentuate a building's exterior design. A clean good-looking fascia board or soffit makes is attractive. With the right design and paint, you can get a unique exterior look. Capital roofing provides exceptional roofing services. We do installations, repairs and maintenance work at affordable rates. Our reputation precedes us and the customer reviews are evidence of our proven track record. If you want profession installation or repairs on your fascias and soffits, contact us today. We are the experts when it comes to roofing.