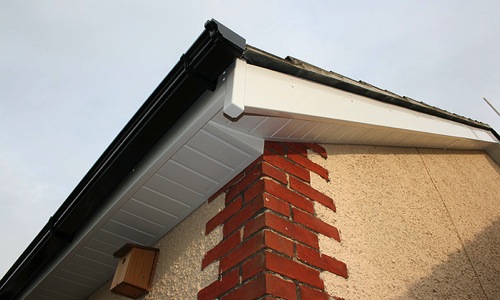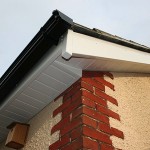 Choose top-quality fascias and soffits for your home renovation project from an established company. For over 10 years, we have provided our excellent range of roofing materials and products to our clients at exceptional prices. The importance of quality fascias and soffits cannot be underestimated in the role they play in protecting your home. They act as a barrier to help stop moisture from penetrating your roof which could lead to both rot and decay. Fascias and soffits act as a form of insulation for your roof. The fascias are a horizontal board to which the guttering is fixed. They are responsible for holding the guttering as well as protecting the edge of the roof's rafters. Soffits are attached to the lower end of the fascia board. They cover the area between the external wall and the fascia to protect the exposed part of the roof.
Whether you are a DIY enthusiast or a professional roofer, you will be pleased to find that we have a range of excellent quality Plaslyne products. In Crewe, fascias and soffits that we have on offer are from the Plaslyne range. We are pleased to offer these products to our customers as they offer high-quality PVC building products which will last for years and look good whatever the weather. The fascias and soffits we supply are easy to install and require no maintenance once they're installed. A clean may be necessary once in a while, especially if there has been heavy rainfall. Another bonus is that they won't need treating, unlike wood, and they won't rot, split or swell either. You'll also be interested to know that they can be fully recycled at the end of their service life.
When you've decided to replace your old fascias and soffits in Crewe, use a company that offers top quality products at excellent prices. We also offer a delivery service as well as an estimation service for your convenience. For more information about our top-quality fascias and soffits, or to request a quote, contact Capital Roofing today. We take great pride in our efficient service and reliability. Our team is also happy to deliver your new fascias and soffits to your front door six days a week including Saturdays.