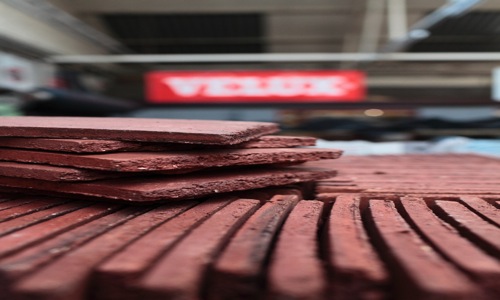 The right roofing material in Ashby de la Zouch can make the difference between an average and a stunning roof. Whether you're looking for a modern, minimalistic flat roof, a traditional timber A-frame, or just a few skylights or a new chimney stack, we will have what you need. We have a comprehensive range of roofing products and materials in stock, ready to be delivered to your door 6 days a week. From roofing tiles and slates to insulation and guttering, all you need for your roofing project can be found under our roof!
For both professional roofing contractors and DIY roofers in Ashby de la Zouch, roofing material from Capital Roofing has made every roofing project a successful one. Nothing beats good quality roofing, and we stock only the best products from leading manufacturers to ensure a long-lasting, weatherproof, quality final result. For large-scale roofing projects, our materials are also available in bulk to reduce costs. If you are unsure of how much of a particular material you will need for your roofing project, you are always welcome to make use of our free estimating service.
As well as supplying and delivering roofing material in Ashby de la Zouch, we also provide equipment hire. The right equipment and machinery can make a roofing project so much easier and faster, but these expensive items are not usually found in the average home DIYer's shed. Our comprehensive hire service for tools and machines like tile hoists means that DIY roofers can affordably reach the same level of quality roofing as the professionals. We also stock all roofing accessories too. Contact Capital Roofing for quality roofing material, equipment hire and excellent customer service today. We will provide any advice and assistance you need for a stunning new roof.